Education Lead Automation
Integrate Education Marketing Automation & Multiply your Leads. Enhance the students' engagement by sending them regular SMS, emails, and push notifications about courses and other important details.
Connect Your Lead Sources
Connect your Lead Sources to capture leads from different lead sources. Our unique Educational Leads Automation CRM built for sales professionals who want to boost their Educational lead conversion and generate maximum ROI from their ad spends.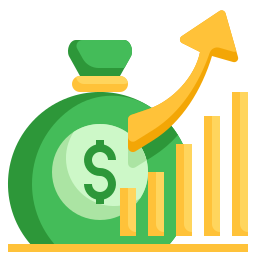 Boost the number of qualified leads
By capturing the students' data, you can enhance their engagement of both the potential as well the existing students, thereby boosting the overall number of qualified leads.
Extract students data from Social Media Platforms
By integrating our education marketing software, you can easily extract the students' profile information from various platforms and channels and accordingly induce their involvement by sending them regular automated notifications.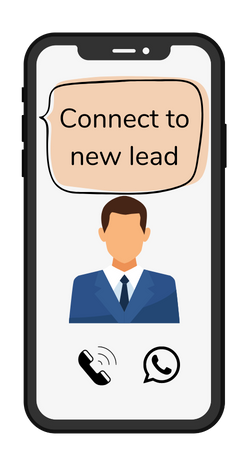 Get Instant New Lead Alerts​​
Get Instant Real Estate Lead alerts on your sales team mobile via SMS, email, voice and WhatsApp. Trigger predefined replies and other engagement content to convert more leads. Say bye bye to managing data in excel or csv manually.
Auto Assign & Distribute lead to Sales Team
Get your education leads delivered instantly via SMS, Email and WhatsApp to your sales team. Create rules to assign leads to sales experts, distribute lead product, service and lead source wise.
Convert inquiries to enrollment
Capture leads from all channels
Capture leads from website, banner ads, inquiry generation directories, telephone, email and social media with out of the box connectors
Automate your admission process
Don't let a single inquiry, lead or opportunity slip through the cracks – with automated and personalized communication, follow-ups and notification

Reduce response time to zero
Send relevant and personalized messages as soon as the lead gets captured and engage them till admission team makes a connect
Understand applicant's motivation
Understand student's motivations and behavior by tracking what they are doing on your website and landing pages

Send enrollment alerts
Assist your admission team by telling them the best time to make a connection. Send them alerts on email and phone
Never miss a followup
Allow your admissions officers to manage their complete schedule on autoresponders. As soon as they log in, they'll see their tasks for the day.
Multi channel marketing
Reach applicants on their preferred channels – email, phone, social media or college portal or text messages.
Admissions on the go
Enable your admissions team to work on-the-go with mobile app during field events, fairs and travel
Automate funnel movement
Do much more than just engaging your applicants with drips. Use workflows to change admission stages automatically or update any other applicant information when a predefined activity takes place.

Send instant enrollment notifications
If an applicant in the nurturing path takes an enrollment relevant action, the system sends a notification to the enrollment team, making sure that the right applicants get immediate attention.
Create inter-dependent workflows
Create workflows that work in-sync to automate complex enrollment processes. For ex: When an applicant moves down the admission funnel, multiple nurturing paths can get triggered automatically.
Segment your applicants for targeted campaigns
Segregate your applicants based on their demographic profiles, activities, interests and any other variable you want. Send them highly-relevant and personalized information throughout the application cycle. You can also perform custom list actions. Ex: Send all the leads in one list to a call center application for automated dialing with one click.
Create your free Leads Automation account