Connect
Connect your various lead sources

Capture
Capture leads from various sources

Communicate
Communicate via multiple Channels

Convert
Convert more leads
The Best CRM for your Facebook Leads
Instant new lead alerts. One-touch calls, WhatsApp, SMS, or email. Easy lead management and sharing. All from your phone, in seconds. Autoresponderz is the best CRM for your Facebook Leads. Our mobile CRM is built for sales and marketing experts who run Facebook Lead Ads. Our unique Facebook Leads Automation CRM built for sales professionals who want to boost their Facebook lead conversion and generate maximum ROI from your ad spends.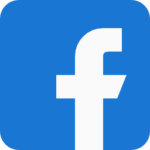 Connect Your Facebook Lead Ad Account
Do you run ads on Facebook? If yes you can connect your Facebook Lead Ad Account with Autoresponderz.
Instant New Facebook Lead Alert on Mobile
Get your Facebook leads delivered instantly via SMS, email, voice and WhatsApp. Trigger predefined replies and other engagement content to convert more leads. Say bye bye to downloading CSVs manually.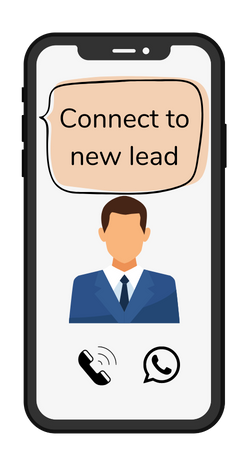 Engage your lead Instantly via automation​
Engage your leads instantly via SMS, WhatsApp, Email and Pre-recorded voice call. Trigger pre-defined engagement content with workflow builder. Lead generation to lead nurture has never been easier.
Assign or distribute lead "Round Robin"
Get your Facebook leads delivered instantly via SMS, Email and WhatsApp. Create rules to assign leads to sales experts, distribute lead product, service and lead source wise.
A round robin is an arrangement of choosing Leads in a group equally in some rational order, usually from the top to the bottom of a list and then starting again at the top of the list and so on. A simple way to think of round robin is that it is about "taking turns."

More engagement meaning more conversion Yes! we have tools which helps you to convert maximum leads using our proven strategy.

Why you should use Facebook Lead Ad Automation?
Automate your Facebook Lead Ad Campaigns so your team can focus on growth. Modern way to automate and manage your leads resulting in zero lead spill and enhanced business growth. Automate your leads from various sources and increase your business by 10X.
Welcome Message
Acknowledge your facebook lead immediately via pushing instant welcome messages on SMS/WhatsApp/Email or via Recorded voice call.
Opportunities Management
Manage Lead opportunities & Sales Pipeline with Stages. Focus on high value opportunities and generate more revenue and sales.
Auto Assign Facebook Lead
Assign leads to the sales team automatically based on the lead source. The sales user will get Email/SMS on lead assignment.
Instant Facebook Lead Alert
Get an instant Facebook Lead alert on your mobile or your sales person mobile, Convert maximum leads and grow your business exponentially.
Drip Marketing
Lead nurturing and follow up with drip SMS, WhatsApp, Voice Call & Email. Trigger Automatic follow-up Sequence (e.g Day-1,3,5,7).
Inbuilt CRM
Never miss a single lead Tasks, Lead Notes, Reminders & Follow-ups. Manage lead stages, sales person, score, source and much more.

Basic
Features
100 FB Leads notification

On-call support

Validity: 15 days

Up to 2 Sales people
Subscribe
Popular
Starter
Features
Unlimited FB Lead Alerts

On-call support

Validity: 30 days

Up to 5 Sales people
Subscribe
Growth
Features
Unlimited FB Lead Alerts

On-call support

Validity: 30 days

Up to 10 Sales people
Subscribe
Trusted by 1000+ businesses in over 95 countries
Autoresponder'z helps sales and marketing professionals delight clients and scale sales across dozens of industries around the world.
Create your free Leads Automation account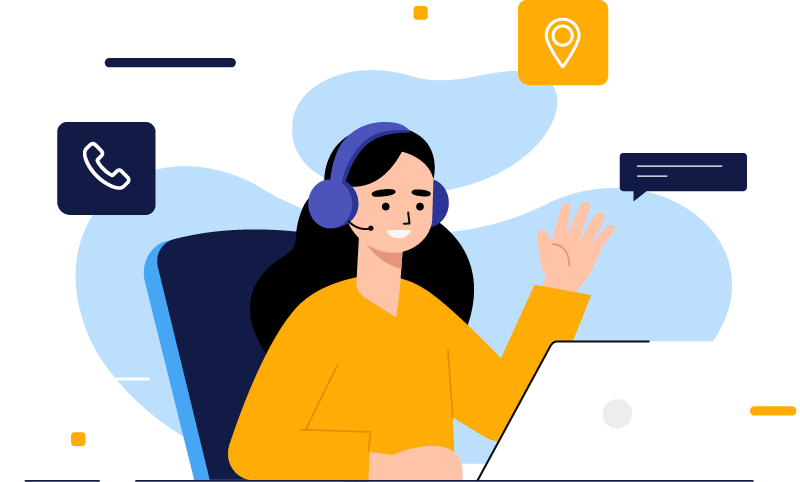 This site is not a part of the Facebook™ website or Facebook™ Inc. Additionally, This site is NOT endorsed by Facebook™ in any way. FACEBOOK™ is a trademark of FACEBOOK™, Inc. As stipulated by law, we can not and do not make any guarantees about your ability to get results or earn any money with my ideas, information, tools or strategies. I just want to help you by giving great content, direction and strategies that worked well for me and my students and that I believe can help you move forward. All of my terms, privacy policies and disclaimers for this program and website can be accessed via the links. I feel transparency is important and I hold ourselves (you & me) to a high standard of integrity. Thanks for stopping by. I hope this training and content brings you a lot of value & results.