Boost Outbound Marketing with Autoresponderz
Best Outbound marketing tool for 

Boost Efficiency and Results of your Outbound Marketing efforts
Generate more responses and boost results from outreach to optimised your outbound investments.
Increment results from your outbound marketing efforts by producing reactions from designated crowds in your conventional promoting efforts. Send off convincing call-to-activities with Missed Call, Short Code, virtual numbers, short URLs, or long codes.

Utilize the accepted procedures Expand your outbound advertising from conventional promoting channels to incorporate computerised: SMS, Email, and voice messages.
Come by astounding outcomes from your outbound promoting efforts. For fresher item and administrations that need more clarification and influence, unfurl them into common multi-channel dribble and support crusades.

Catch input reactions from client through DTMF for nitty gritty investigation and reporting. You can run different lobbies for limited time, enlightening and review to impart reliably.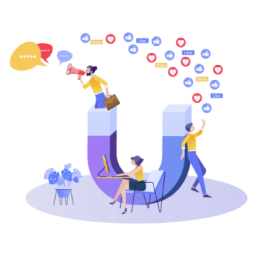 has the most elevated leads conversion rate. Over 80% site visitors demand snap to call. Helps changing over site guests into leads. Put snap to approach your site, application or commercial

Drive better results with Outbound Marketing Campaigns
Transform high-cost outbound campaigns into DR campaigns and better leverage people, contacts, and content assets.
Traditional Marketing
Start using virtual phone numbers instead of your regular phone system to give your business a presence in anywhere in the world.
Use with Telemarketing
Get a flexible, scalable and cost-effective platform for both Inbound and Outbound customer interactions.
Drip Marketing
To make drip marketing campaign for you, leverage multiple channels such as SMS, e-mail, voice, and push notifications.
E-mail and SMS Marketing
Leverage auto-dialers and computer telephony interface (CTI) to boost productivity of telesales, and outbound call centre agents.
Connect your apps and automate workflows
Best-in-class software and tools for outbound marketing.
Leverage the best features
Virtual Number
Create easy-to-use virtual numbers to boost results of outbound campaigns.
Call Recordings
Use call recordings to leverage key insights and data from your business.

Short URL
Use shortened URLs for tracking campaigns and monitor results proactively.
Omni-Channel
Create omni channel strategies for tracking and nurturing leads proactively.
Scheduled Campaigns
Schedule your campaigns actively to ensure high-performance at all times.
Email Templates
Use the best e-mail templates for outbound marketing and drive results.