IVR system as a Service by Autoresponderz
Engage customers at scale with a self-service IVR system used by the best brands.

Interact with Customers and Route Calls effectively
Provide personalized experience to customers when they reach on business number.
Interactive Voice Response (IVR)
Welcome your customers with professional IVR solutions. IVR Service for your business and route calls to the right team based on the caller's input. Design a multi-level IVR using our ready to use design studio and accelerate your customer engagement with the help of a custom IVR flow.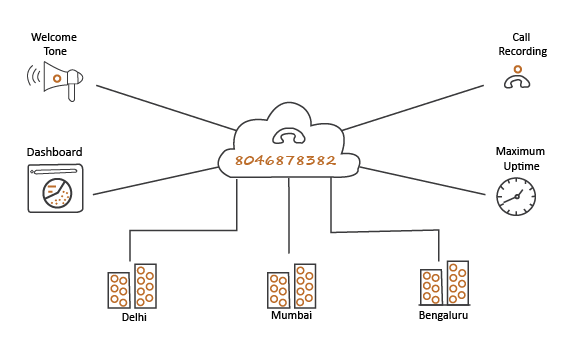 Virtual number is nothing but a 10 digit virtual phone number which helps you to receive a response from your target audiences. To this service you simply need to share your minimum 3 characters keyword. You can also create unlimited sub-keywords. Long code service majorly used for voting and election.

Greet your customers with the company anthem. Put Music on hold and improve brand image. Don't make your customer confused. Have Superior voice quality to reduce disputes to a minimum.

Intelligent Routing – Route calls automatically according to customer needs to right agents. Get your customer data organized. Create better customer environment and increase productivity

Queue Management to Increase or decrease your volume without any worries. Manage traffic easily. Design extensions according to your business requirements. Sync it with your CRM and make your interactions personalized.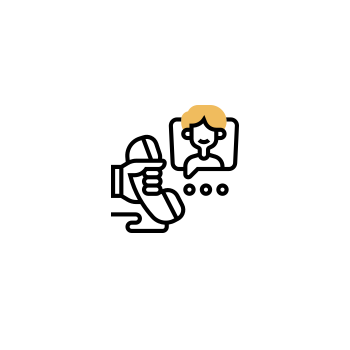 Automatic Call Distribution
Automatic Call Distribution like round robin, parallel ringing & sequential, our voice platform is designed with a holistic approach to cater for a wider audience with diversified needs.

Send a pre-recorded automated survey voice call with IVR to collect callers' information, SMS with a Short URL or Email with a Short URL to collect feedback and gauge their satisfaction with the interaction they had with the agent. Best IVR system calculates agent-level score and Net Promoter Score (NPS). Act quickly on surveys rated for poor service and address unhappy customers.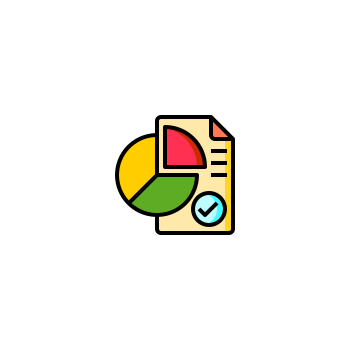 Actionable analytics is vital for your company's success. With our IVR system solution, reports and analytics help managers keep track of their campaign. This helps calculate the efficiency and success of a Company. They are a great means of looking back and deciphering where your efforts are resulting in success or identify weak points, which could be improved to succeed.

Features for Inside Sales - Best-in-class tools to boost sales!
Click to Call
Boost customer satisfaction by being accessible with click to call services.
Lead History
Use lead history effectively and plan the next big steps for your business.
Lead Distribution
Quickly capture all leads and perform the distribution in a-diligent manner.
Email Activity
Implement large scale email marketing processes with better efficiency.
Call Records
Record and analyze data collected through call recording of your agents.
Task Manager
Monitor leads, applications, and processes with our efficient task manager.
Agent CTI
Use agent CTI services to enhance the productivity of your human agents.

Lead Score
Sort all leads on the basis of their chances of becoming paid customers.
Omni Channel
Leverage all channels for customer engagement across numerous touch points.