Tour Travels Lead Automation CRM
Generate more tour & travels leads, Sell more packages from all your distribution channels, online sales, call centre, agencies, brokers, and field sales.
Capture holiday booking inquiries from all your marketing channels
Capture inquiries from all travel portals and booking partners websites, like TripAdvisor, Goibibo, makemytrip.com, cleartrip.com, Tripoto and others. Capture package inquiries from your website, Adwords, Instagram, Facebook, YouTube and others, directly using landing pages and plug-and-play social integrations. Capture inquiries that come from anywhere on your website – forms, pop-ups, chat, surveys. Also monitor the leads coming from your customer referral campaigns.
Marketing + CRM + Lead management - all in one place
Ensure zero lead leakage, manage + engage tour & travels buyers & leads till they become customers
High-converting landing page templates designed for travel businesses. Do not waste money on website development when you can create your own customized, beautiful "No-code" Landing pages for your business in just one go. Design unlimited beautiful websites and landing pages at zero cost.
Reduce response time with new inquiry notifications
Trigger automatic SMS, email, Voice Call & Whats App communication to your qualification and package customisation teams, as soon as a new inquiry is assigned comes in. Helps you reduce response time, and score better than your competitors.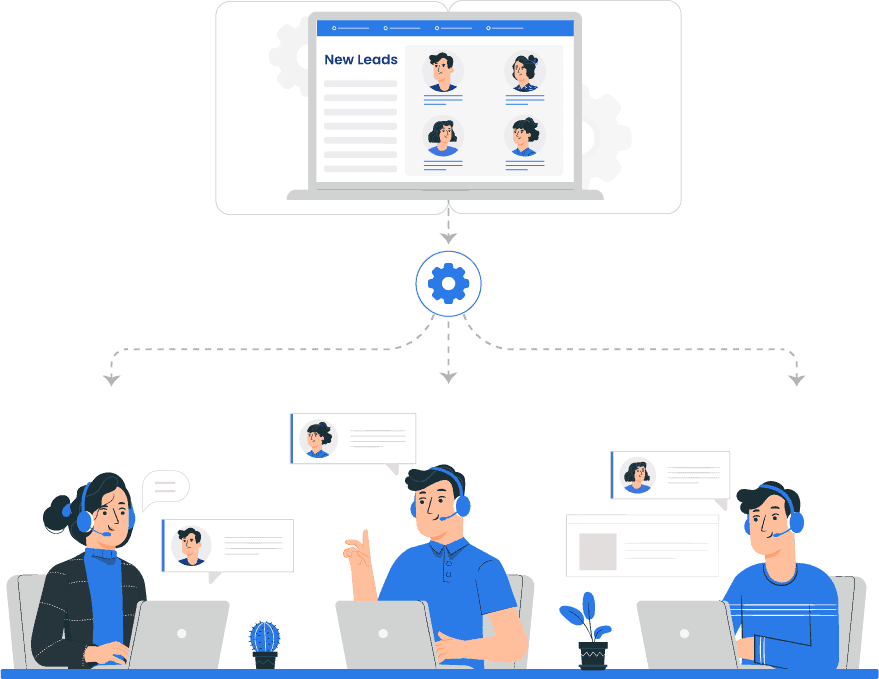 Customize everything to suit your needs - stages, activities, scores etc.
Customize lead stages
Create lead stages relevant for you. Ex: lead, Travel Planned, Unsure, Closed can be stages. Under 'Travel Planned,' sub-stages can be – 'destination decided, dates decided etc..
Customize lead fields
Create custom lead fields and activities. Ex: No. of travelers, Flexibility of travel etc. Custom activities like "Visa arrived" can be used to automate marketing and sales tasks.
Lead quality and activity scores
Customize lead quality and activity scores. Ex: Higher the frequency of travel, higher will be the quality score. This will help your agents prfioritize leads that are more likely to close.
Marketing automation to engage prospective travelers & customers
Automate all marketing communications, booking notifications etc.
Create your free Leads Automation account