Healthcare Leads Automation CRM
Healthcare Lead Automation, Best Healthcare Marketing Automation + Patient Engagement CRM. Increase appointment to visit ratios. Healthcare marketing automation to build long-lasting and meaningful patient relationships. Make patients feel their health and wellness is your top priority. Be the hospital at hand using
Autoresponderz
services.
Increase appointment to visit ratios
Convert more inquiries to appointments, and appointments to visits, with relevant communication every step of the way.

For instance: Send appointment reminders, hospital location with links to maps, doctor reviews, etc. to reduce drop-offs before the patient visit. This would help increase new patient acquisition and retention rates.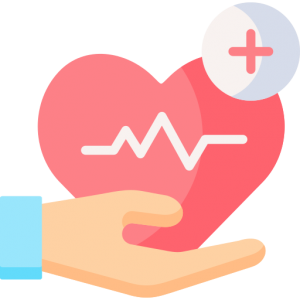 Connect Your Lead Sources
Prescription: Send prescription via bulk sms gateway to your patient.

OPD Payment : Send OPD Payment details or receipt or payment confirmation via SMS

Appointment: Book an online appointment, and send appointment confirmation via sms.

Health Tips: Send Health Tips to your registered patient like what to do or not.

Disease Awareness: Run disease awareness alert campaigns and make your patient aware of critical diseases.
Payment Reminders: Send an SMS for the Payment Reminders to your patient or their care taker.
Automate send post-diagnosis notes and suggestions
Patients have a lot on their minds prescriptions are easy to lose and instructions are easy to forget in such cases.

After the diagnosis, or after their first appointment, automatically send all the information important to the patient via email, text message, or through the patient portal. This can include the prescriptions, the date for their next appointment, and more.
Run re-engagement campaigns for no-shows
Patients might ignore minor conditions if the symptoms recede by the day of the appointment.

Sometimes, the patients might fill out half the appointment form and leave.

To minimize these drop-offs, you can run patient re-engagement campaigns through email, SMS, and even Google and Facebook remarketing campaigns via healthcare marketing automation.
Educate patients of the next steps
Helping patients with the right information at the right time can enhance the patient experience, and improve patient retention.

For instance, after the first appointment, the details of the next appointment date can be sent to the customer, along with tips to manage their conditions. This can be triggered automatically with pre-built automation workflows.
Retain patients by automating recurring-event reminders
Create healthcare workflow automation to engage patients for recurring events. For instance, you already have the date of the first-year health checkup of a patient. Remind them of their health checkup next year automatically by using date-based triggers. Even something as simple as automating birthday wishes can go a long way in helping patient retention.
Reminder automation to Doctor /Patients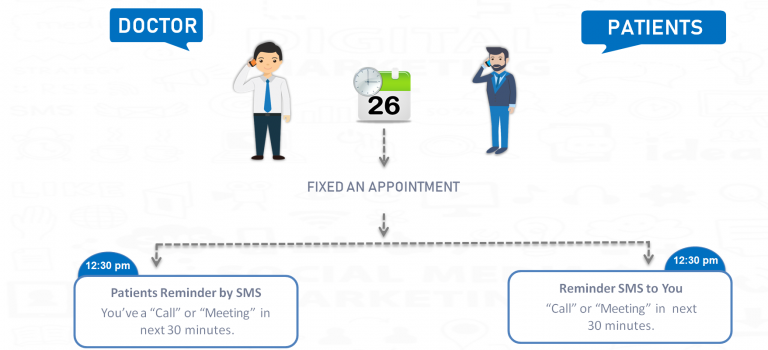 Regular check on the conversion rate
We let the user track the conversion rate as well. You can anytime check the delivery stats and user engagement analytics to understand where you're going fine and what else has to be done more to captivate user participation.
Make regular patient inquiries by organising campaigns
You can organise regular campaigns for retrieving the patients' information and then get back to them understanding the type of healthcare facilities they're looking for. This way, you can obtain the required inquiries about the targeted lead.
Conduct patient-specific messaging
By analyzing various leads captured at various platforms, you can conduct the patient-specific messaging as well that will make the patient feel more connected and thus, induce more chances of customer retention.
Interact with the patients by sending the right information at the right time
Also, you can send several important information related to their reports, prescription, or any other important dates to the patients keeping them updated.
Create your free Leads Automation account