Best CRM for your Real Estate Leads
Connect Your Lead Sources
Our unique Real Estate Leads Automation CRM built for sales professionals who want to boost their Real Estate lead conversion and generate maximum ROI from their ad spends.
Connect your Real Estate Lead Sources to capture leads like 99acres, magic bricks, facebook ads.

Automate your Leads/ Customer follow-up, and turn your contacts from interested leads to paying customers.

Automate lead qualification, prioritizations, and distribution to relevant sales staff & team.

44% of salespeople give up after one follow-up.

60% of customers say no four times before saying yes.
Only 3% of your market is actively buying; 56% are not ready, while 40% are poised to begin.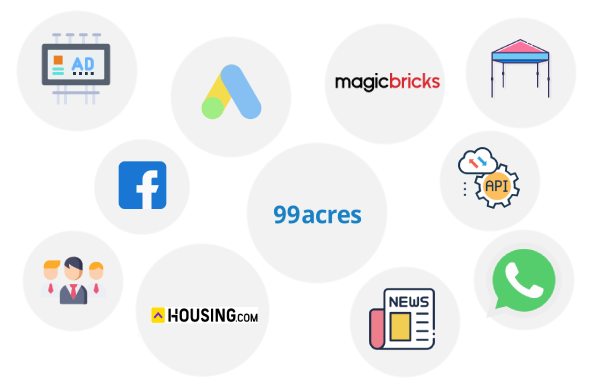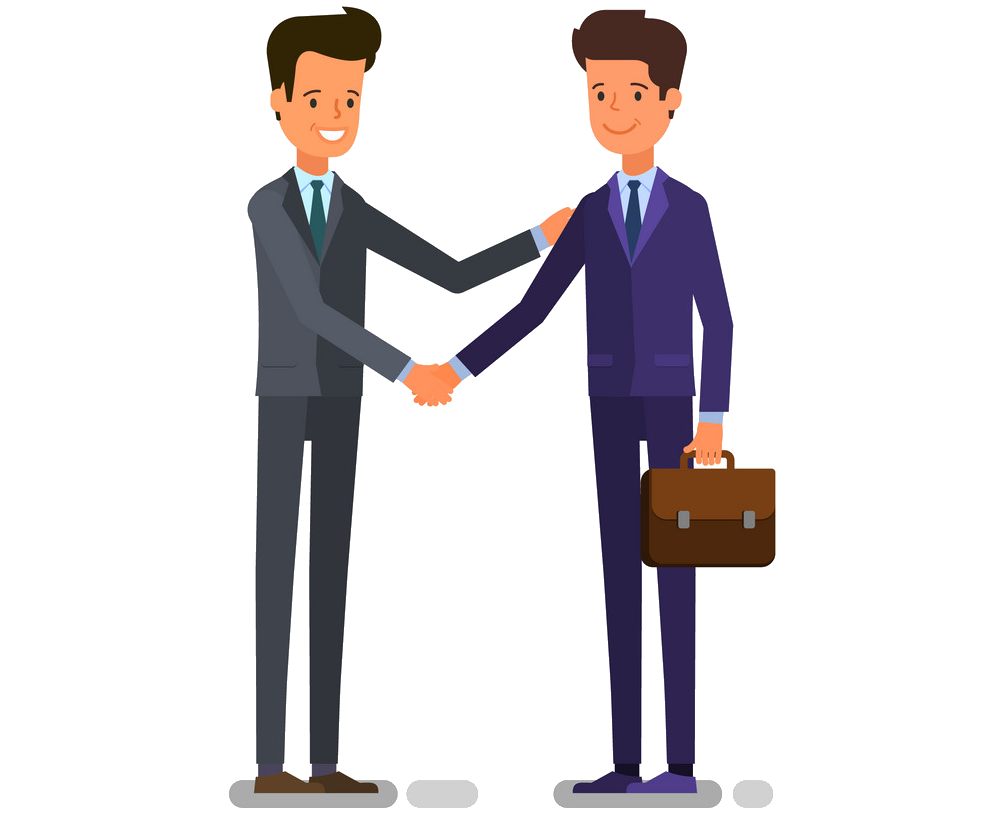 How Autoresponderz can help to Real Estate Industry
Manage Enquire & Lead in a single dashboard.

Set up your Follow Up sequence once and forget about the follow-up. Autoresponders will take care of everything by Voice Call, WhatsApp, Email & Sms follow up.

Set up daily, weekly or monthly follow up using Voice Call, WhatsApp, Sms, Email.

Increase the brand value.

Reduce manpower for the follow-up.
Get Instant New Lead Alerts​​
Get Instant Real Estate Lead alerts on your sales team mobile via SMS, email, voice, and WhatsApp. 

Trigger predefined replies and other engaging content to convert more leads.

Say bye-bye to managing data in excel or CSV manually.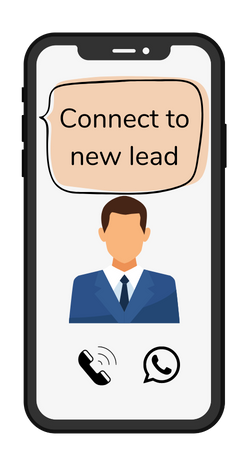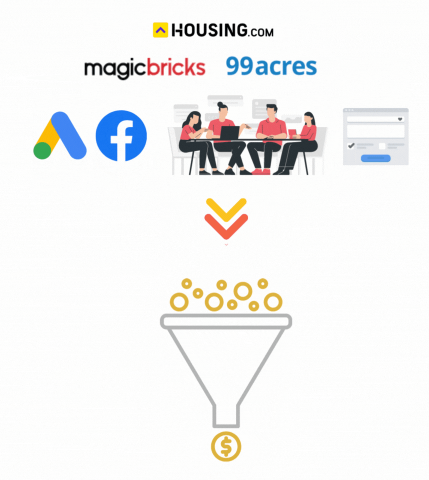 Capture Leads From Various Lead Sources
You can capture leads from various lead sources.

Get leads from your different project campaigns, social media marketing, Facebook Ads, Google Ads, Paper Ads, Website contact forms, site visits, Tele calling, 99acres, Magic Bricks, housing.com, or any lead source.
Auto Assign & Distribute lead to Sales Team
Get your Real Estate leads delivered instantly via SMS, Email, and WhatsApp to your sales team.

Create rules to assign leads to sales experts, and distribute the lead product, service, and lead source wise.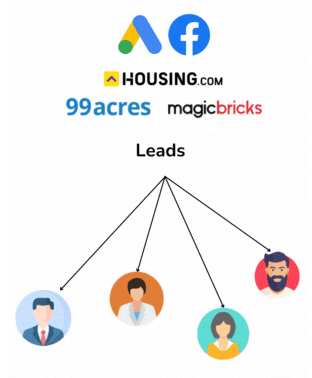 Engage your lead Instantly via automation
Engage your leads instantly via SMS, WhatsApp, Email, and Pre-recorded voice calls.

Trigger pre-defined engagement content with workflow builder. Lead generation to lead nurture has never been easier.
Why You Should Use Real Estate Lead Automation Software
Real Estate Lead Automation (What, If I Give a Complete Automation Followup System to Increase your Site Visit)
Property Management
Property Management oversees every aspect of property management from a single app..

Marketing & Campaign
Automate your campaigns with proper campaign management tools.

Project Management
Real Estate Projects may vary from basic to a complicated deal that involves skilful negotiation.
Opportunity Management
Streamline opportunities with a comprehensive Real Estate CRM that's built to help you sell more effectively. This CRM features for streamline lead tracking, account management, inventory control, CRM, and more. With all your business data in one place.
Lead Management
Reduce response time by automating follow-up communication as soon as a new property inquiry comes in..

Report
Gain flexibility in your reporting processes with report automation

Contact Management
is an online software that lets you organize contacts, tasks, and deals in one place
Document Management
is an online software that lets you organize contacts, tasks, and deals in one place
80% of the site visit happen after the 5th Follow Up...
(What, If I Give a Complete Automation Follow up System to Increase your Site Visit)
Lead Capture
Leads from all your online channels (like facebook, twitter, website etc.) are automatically captured, and assigned to relevant sales people.

Task Automation
Alert automatically whenever an important lead activity happens, like when a lead is assigned to them, or when a lead moves down the sales funnel.
Marketplaces
Sync enquiries from all real estate marketplaces – 99Acres, CommonFloor, MagicBricks, Housing, Makaan, Property Bazaar, JustDial and others through direct connectors or APIs.

Social Media
Capture all enquiries from your Facebook, Instagram, Google ads, LinkedIn, Twitter and others, directly using landing pages and plug-and-play social integrations.
Landing Page
Capture all enquiries from your website contact forms or directly using landing pages and plug-and-play social media integrations.
Create your free Leads Automation account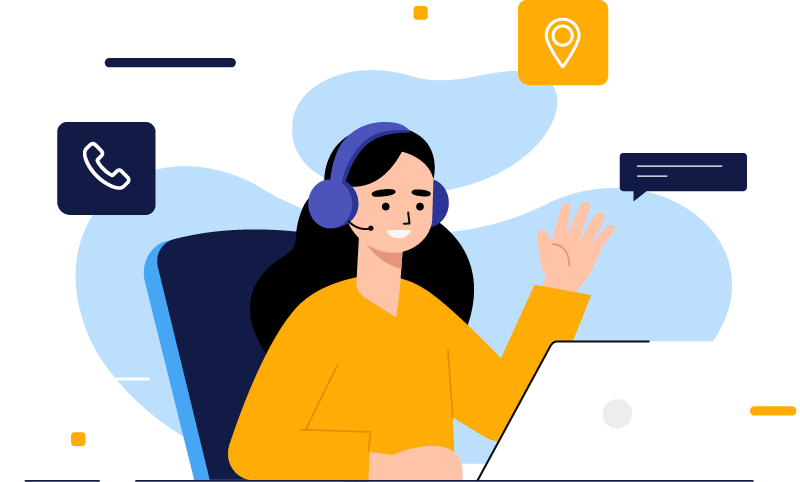 Autoresponderz is your 24*7 Virtual Sales Executive who helps you to closing your deal up to 4X.