Execute Voice Campaigns at Scale
Record, schedule, and blast voice messages in bulk to target group. Customize your audio for live or voicemail messages.
Push pre-recorded voice call messages to a few or few thousand quickly with the best voice call gateway. A ringing phone call is hard to ignore. Send offers, alerts, updates, promotions, and more to clients, employees, voters etc. Send an automated Bulk SMS along with a voice call to provide more data. Send voice-based OTPs to your clients and have the freedom of integrating it with our free API.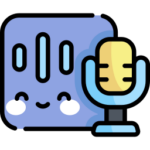 Outbound call dialling to collect feedback, surveys, and polls with outbound call dialling for short replies through the voice call system. Or enable the audience to record an audio response to your campaign. Use automated messages for detailed feedback based on the reply.

Political Calling Campaigns
Best way to reach the targeted audience with a political message and raise awareness is using voice call, especially for less technical people. Or schedule automated voice call campaigns to rally supporters with the help of voice call service. Use the multiple voice call tools offered by Autoresponderz and never lose a chance to connect with the audience. Start using our world class voice call platform and experience immediate results.


Outbound dialer software enables you to get best results from your lead generation efforts and never look back. Use voice calls and add another layer of engagement with your valued client.
Automate marketing messages and push it straight to the client's mobile. Add extra touch with personal spoken calls from celebrities to encourage action from the targeted audience. Get closer to the targeted audience with such voice calls from idols and celebrities.

Surveys and feedback are a real part of Product development and change. It is likewise essential for new research identified with market trends and customer behavior. Getting your clients loaded with long forms and keeping the database for the same is a confusing process. Going above and beyond, Autoresponderz has built up an exceptional financially savvy stage through which your valuable clients would now be able to send their feedback, ratings and so on through missed calls.

Getting a subscription for services or registering users to participate in an event requires a lot of manpower and resources. It also requires a robust database to keep the records of registered users. Autoreponderz makes the job easy with a single panel. Distribute one voice call number and get users to call. Auto reply with registration link will be sent to users and registration is done. It can avoid complications and save a lot of time.

The term 'Verification' has a key impact on the web and offline business. It is vital for the organizations to confirm their clients and the activity made by them. How about a missed call that can complete the movement for you? COD, Mobile number verification, pass on OTP and user confirmation by methods of missed call will be done inside seconds. No need to write computer programs. Brands will save colossal money with this affirmation system.


Getting reactions from live events can be daunting as it requires a robust system with integrated CRM that can successfully help you in getting the reaction focused on a group of spectators at the same time. Besides, individuals don't have time to follow steps for voting. 'Autoresponderz' can be indispensable for voting events. With the same dashboard, you can run different contests by utilising a solitary Voice call. Draw in greatest customer engagement with tweaked contests.

Robust set of features for voice broadcasting.