How Much Money do Indian Youtubers Make?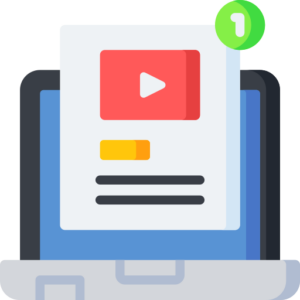 Youtube has over 2.3 billion users worldwide and is expected to generate $19.7 billion in revenue in 2020, representing a 30.4 percent annual rise. Ryans World, a popular children's YouTube channel, earned $29.5 million in 2020. But you've come to find out how much money YouTubers make in India or anywhere else in the world.
Over the previous three years, Youtube has paid approximately $30 billion to creators, artists, and media companies. T Series became the first YouTube channel to reach 100 million subscribers in 2019. Since then, only a few YouTubers have surpassed the amount that many creators thought was unattainable.
In India, the pandemic has only increased YouTube's growth. Whatsapp was the most popular platform in India before the pandemic, but the stats now show a different story. YouTube has 425 million monthly active users in December 2020, according to App Annie data, with Whatsapp coming in second with 422 million monthly active users.
Let's go over the fundamentals for those unfamiliar with the subject before we get into how much money you can make on YouTube 
How to earn money on Youtube in India?
By applying for the Youtube Partners Program, you can make money on YouTube. Advertising revenue, channel memberships, super chats & super stickers, channel memberships, merch shelfs, and Youtube Premium Revenue all help creators monetize their channels. If you qualify, you may also be eligible for Shorts bonuses as part of the YouTube Shorts Fund.
The Youtube Shorts Fund is a $100 million fund dedicated to rewarding producers that dedicate themselves to creating original, creative Shorts that thrill the YouTube community. Currently, only creators from a few countries are eligible for the fund, but we expect Youtube to expand to more countries in the near future.
To be considered for the Youtube partner programme, you must have a Youtube channel with at least 10,000 subscribers and 4,000 valid public view hours in the previous 12 months. So, let's take a closer look at how YouTube creators make money.
Advertisement Revenue:  Advertisement revenue is earned when someone visits a Youtuber's channel and views display, overlay, or video adverts. On average, Youtubers earn between $3 and $5 per thousand video views.
Channel Memberships:  In exchange for exclusive privileges, your subscribers pay a monthly recurring fee.
Super Chats & Super Stickers:  You can charge your subscribers to have their messages shown in conversation streams.
Merch Shelf:  Your subscribers may browse and buy authentic branded products displayed on your watch pages on the Merch Shelf.
Youtube Premium Revenue: When a YouTube Premium user views your video, you'll get a percentage of their monthly money.
The amount of money YouTube makes from advertising depends on where you acquire your video views. For example, if the majority of video views are from Indian accounts, your video could earn anywhere from $1.5 to $3 per thousand views. If your visitors are from the United States, though, your video might earn between $2 and $4 per thousand views.
This figure is determined by a variety of factors, including the nature of your material, the audience you're aiming for, how frequently you publish, and so on. As a result, relying just on CPM estimations to predict how much money you can generate on YouTube is difficult.
Also, world events such as the pandemic had an impact on Youtube earnings last year, with most Youtubers seeing a nearly 30% drop in earnings. That's why most YouTubers increase their profits by making money through sponsored promos, affiliate marketing, channel sponsorships, fan fundraising and more.
How much money do Indian Youtubers make?
Influencer Marketing Hub, Tunepocket, and other sites can assist you understand how much money YouTube producers make. As previously said, these are only estimates of how much money channels could make through the Youtube Partner Program.
The below chart is a good indicator of how much money your video could make depending on the number of views earned. The data also differentiates how much US creators earn vs. Indian creators. As previously stated, several factors come into play as a creator, including the niche of the video, the length of the video (longer films often include at least two ads), and the source of the audience.
Here is a list of India's five biggest YouTubers.
1. Ajey Nagar (CarryMinati)
Ajey Nagar is an Indian YouTuber and streamer with more than 35 million fans. CarryMinati has a total asset value of $3.5 million, according to Business Connect India (Rs 26 crore approx). On his YouTube channel, he posts roast videos and diss recordings.
Youtube Channel:  https://www.youtube.com/channel/UCj22tfcQrWG7EMEKS0qLeEg
Bhuvan Bam is one of India's most popular YouTubers, with over 25 million subscribers to his comedic channel 'BB ki Vines.' He is a writer, singer, and songwriter in addition to being a comedian. Bhuvan, Banchoddas, Sameer Fuddi, Titu Mama, Bablu, Janki, Mrs Verma, Adrak Baba, Mr Hola, Papa Maakichu, and Detective Mangloo are some of the characters he plays in his video. Bhuvan's series 'Dhindhora,' in which he performed all of these roles, was a huge success. Bhuvan Bam's net worth was $3 million in 2021, according to Business Connect India (Rs 25 crore).
Youtube Channel: https://www.youtube.com/channel/UCqwUrj10mAEsqezcItqvwEw
Ashish Chanchlani has over 27 million subscribers on his YouTube channel, Ashish Chanchlani Vines. The fans enjoy his comedic videos because they are relatable. Ashish recently attended the Los Angeles premiere of Spiderman: No Way Home. He is a major fan of the Marvel Cinematic Universe and has even interviewed some of the cast members. According to Business Connect India, Ashish makes between $115,000 and $180,000 every month.
Youtube Channel: https://www.youtube.com/channel/UC7eHZXheF8nVOfwB2PEslMw
Amit Bhadana has over 23.8 million YouTube subscribers. On YouTube's 2018 Global Top 10 Videos list, one of his videos was included. Rajesh Sharma, Hemant Pandey, Manoj Bakshi, and Manoj Joshi are among the Bollywood actors with whom he has recently cooperated. Amit Bhadana's total assets are estimated to be around $5.7 million, according to Business Connect India.
Youtube Channel: https://www.youtube.com/channel/UC_vcKmg67vjMP7ciLnSxSHQ
Gaurav Chaudhary, popularly known as Technical Guruji, is a Dubai-based Indian IT YouTuber. His channel has over 22 million members, and he has a net worth of $45 million, according to Business Connect India (Rs 326 Crore INR).
Youtube Channel: https://www.youtube.com/channel/UCXsXitjiT_8qPgNEFGPVfBA